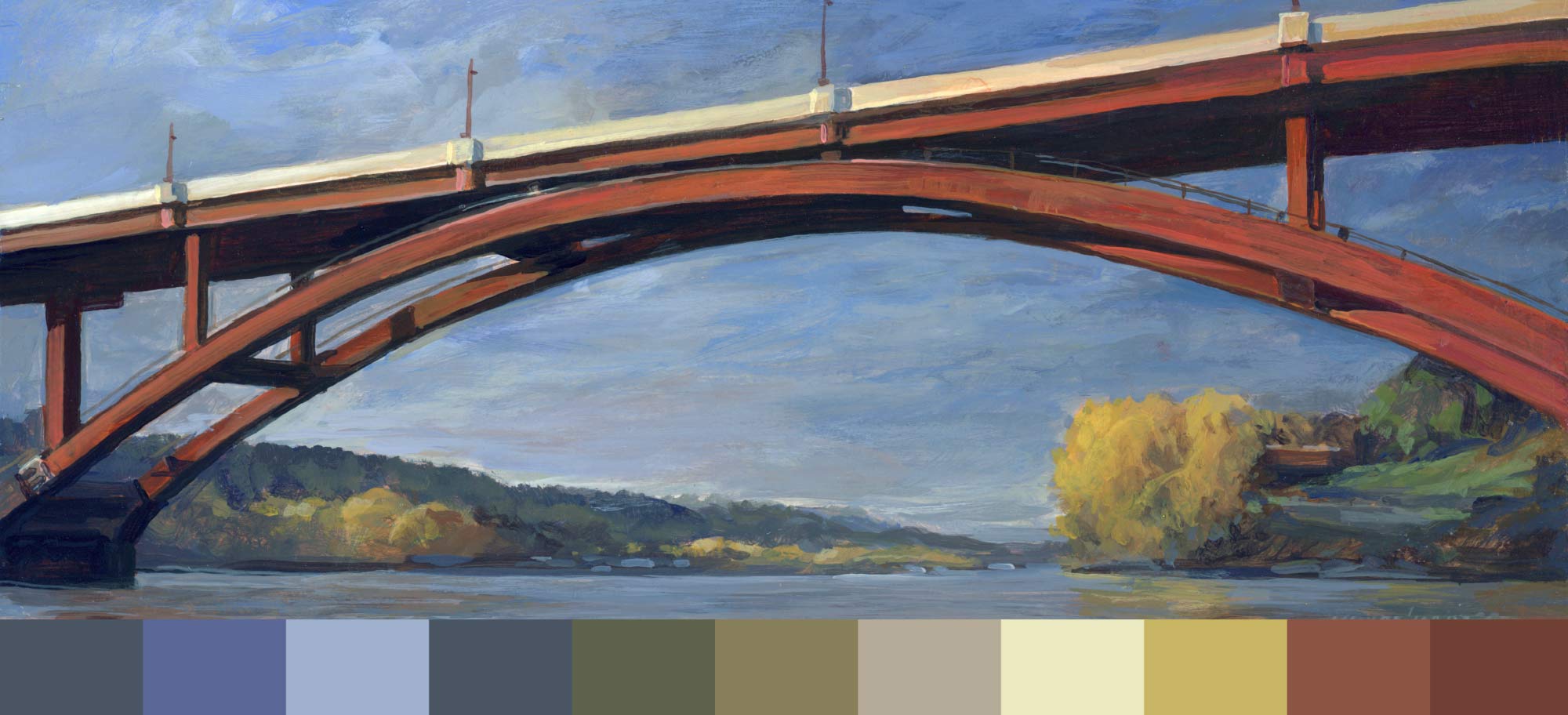 Realistic Colors from Life: See it, Paint it!
Upcoming In Person Workshop:
9/7- 10/3 Portland, OR
5 Thursday nights 6-9pm PST @
Geezer Gallery
$220, $185 for repeat students
limited to 8 students, all painting materials included
Register for this workshop
Through observation and painting mixing exercises, this workshop will help you see colors in nature and recreate them in your paintings.

In this workshop you'll learn:
• The language and logic for identifying colors in paintings;
• How to mix many subtle shades of color using a limited color palette;
• How to combine muted and saturated colors for realistic paintings;
• How to apply popular color themes to make your paintings more dynamic.

To help you gain knowledge and confidence in your color skills, this workshop will start with an informative slideshow presentation followed by observation and color mixing exercises. Then you will paint one landscape and one still life painting to apply the color knowledge you just gained. You're welcome to bring your own painting project for one of the paintings.

By the end of the workshop, you will know what it means to see the world through a painter's eye!

Both online and in person workshops will include painting demos, student work feedback sessions, slideshow presentations, and eye training exercises. These combinations of activities are designed to help refine your painting techniques and observation skills. Photo references will be provided for all painting assignments. Students are welcome to bring their own photo references for their own paintings.
In person workshops will have extended painting sessions. During these sessions, students will get one-on-one mentoring from Wayne.
Online workshop students will have access to download a video file of the painting demo to refer to so they can paint along at home at their own pace. There will be critiques at the beginning of some of the classes.
Online workshop students are responsible for knowing how to:
Log into Zoom. Be sure to test this before the first class session.
Send email or post photos of their painting to Wayne for feedback.
---